Xena 'will be openly gay' in TV reboot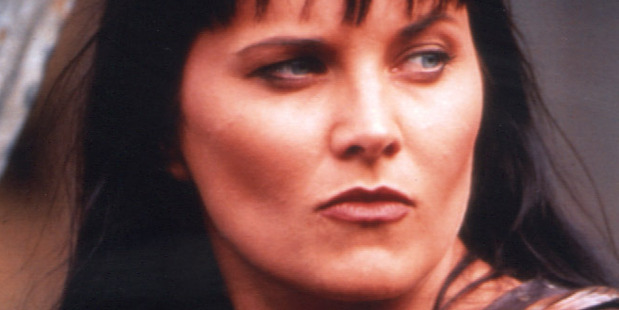 The producer for a reboot of much-loved series Xena: Warrior Princess says the character will be openly gay in the new series.
Played by Lucy Lawless in the '90s, the character's sexuality was always implied but never addressed directly.
But executive producer Javier Grillo-Marxuach reportedly wrote a Tumblr statement saying the show could now be more open about the issue.
"There is no reason to bring back Xena if it is not there for the purpose of fully exploring a relationship that could only be shown subtextually in first-run syndication in the 1990s," The Independent reported Grillo-Marxuach as saying.
"It will also express my view of the world-which is only further informed by what is happening right now - and is not too difficult to know what that is if you do some digging."
NBC has confirmed it is developing a reboot of the popular fantasy-adventure which ran for six seasons from 1995-2001.
According to The Hollywood Reporter, the network wants the new series of Xena: Warrior Princess to have the feel of The Hunger Games, with a new lead female character who will be "a smart superhero for a new generation".
Bob Greenblatt, NBC's entertainment chairman, said the revival was in the "early stages" and a new writer was being sought.
"I don't think it is just a continuation, but we haven't got that far," he said. "I think it's a great character and we should try to figure out how to revive it somehow."
Xena was slain at the end of the last season but Greenblatt said no firm decisions had been made about Lawless' potential involvement.
"We would love to have Lucy be a part of it - if we felt her presence didn't overshadow the direction we take with it."
Lawless said in a 2003 interview that she always believed her character was gay.
Source: NZherald.co.nz