Lucy, Ted, Hudson and Karl at Oz Comic con
Lucy Lawless, Ted Raimi, Hudson Leick and Karl Urban will make an appearance at the Oz Comic Con in Perth and Adelaide, April 2-3 and April 9-10.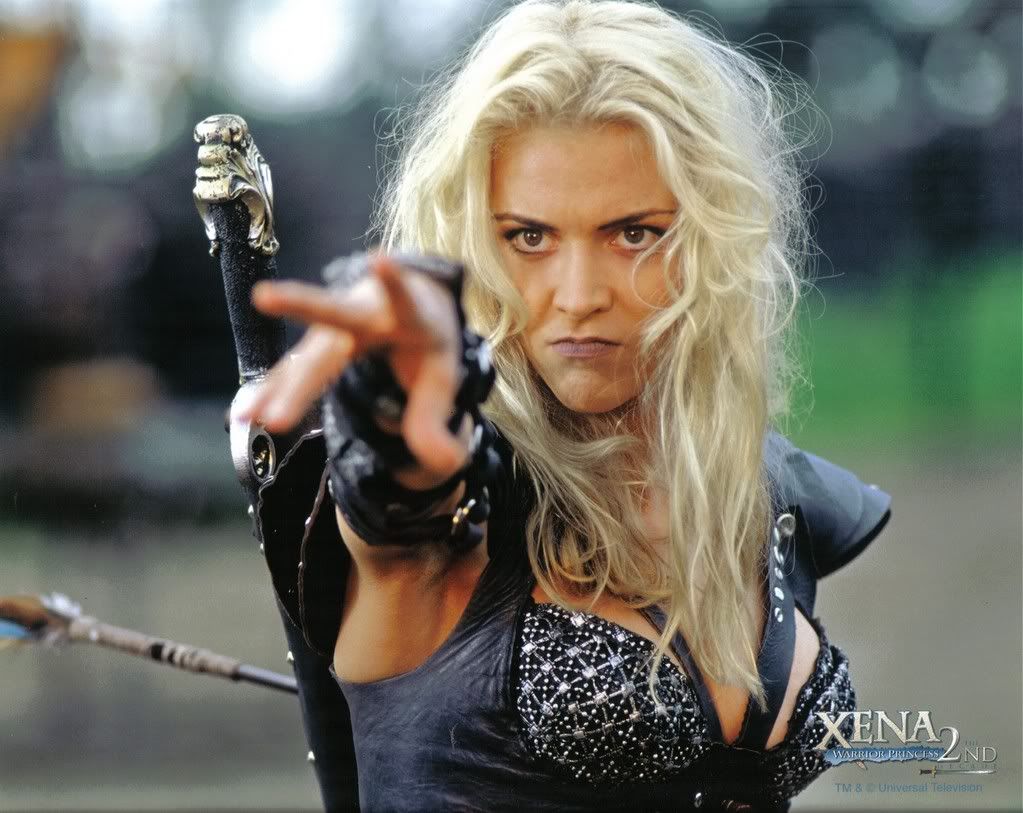 LUCY LAWLESS
PERTH/ADELAIDE - SATURDAY ONLY
Lucy Lawless is a New Zealand actress, activist and musician best known for playing the title character of the internationally successful television series "Xena: Warrior Princess".
She is also widely known for her role as Number Three on the re-imagined "Battlestar Galactica" series, and for the role of Lucretia on the television series "Spartacus: Blood and Sand", its prequel "Spartacus: Gods of the Arena" and its sequel "Spartacus: Vengeance". Lawless had a recurring role on the fifth and sixth season of the NBC sitcom "Parks and Recreation" as Diane Lewis, a single mother who falls for Ron Swanson. In 2015, she had a recurring role as Countess Palatine Ingrid von Marburg on the WGN America series Salem, and most recently can be seen in the series Ash vs. Evil Dead.
LUCY LAWLESS WILL ONLY BE IN ATTENDANCE ON THE SATURDAY OF OZ COMIC-CON PERTH AND OZ COMIC-CON ADELAIDE.
You can watch the interview with Lucy HERE.
HUDSON LEICK
PERTH/ADELAIDE
Heidi Hudson Leick is an American actress, known for her role as villainess Callisto in the television series Xena: Warrior Princess. Leick started her career as a model in Japan, but decided to concentrate on acting. In 1992, she appeared in one episode of the series CBS Schoolbreak Special. The following year, Leick appeared in an episode of Law & Order.
Leick's big break came in 1995 when she won a part on Melrose Place. Leick appeared in ten episodes of the series. After a couple of small roles in Hijacked:Flight 285 and Dangerous Cargo, the director Robert Tapert selected Leick for the role of Callisto on Xena: Warrior Princess.
Beginning in 1999, she appeared in the films Chill Factor, Hallowed Ground, Blood Type, Denial and After the Game, and had roles in the series 7th Heaven, Touched by an Angel and Safe Harbor. She performed in A.I. Assault, CSI: Crime Scene Investigation, Lords of Everquest, Tru Calling (in its pilot episode), the voice of Jen in the computer game Primal, Fastlane and Cold Heart.
In 2008, she finished the films One, Two, Many and Unconditional. She played the role of Coco DeVille in the Jackie Collins film Paris Connections, which was released in 2010. It was her final significant acting job.
TED RAIMI
PERTH/ADELAIDE - SATURDAY ONLY
Theodore "Ted" Raimi is an American actor, director and writer perhaps best known for his roles as Lieutenant Tim O'Neill in seaQuest DSV and starring as Joxer the Mighty in Xena: Warrior Princess/Hercules: The Legendary Journeys.
Raimi's motion picture acting credits include Wes Craven's Shocker, Born Yesterday, Patriot Games, Clear and Present Danger, The Evil Dead, Evil Dead II, Army of Darkness, Darkman and the Spider-Man series, as well as roles in such features as Stuart Saves His Family, The Grudge, Midnight Meat Train and Oz the Great and Powerful.
On television, he has been seen on shows such as Twin Peaks, CSI: NY, Supernatural and Legend of the Seeker but is best known for his roles as the communication officer Lt. Tim O'Neill on the science fiction television series seaQuest DSV (later seaQuest 2032) and starring as the warrior wannabe Joxer on Xena: Warrior Princess.
KARL URBAN
PERTH-SUNDAY ONLY/ADELAIDE
Originally from Wellington, New Zealand, Karl Urban now lives in Auckland. Born on June 7, 1972, he is the son of a leather-goods manufacturer (who had hoped that Karl would follow in his footsteps). His first acting role was when he was 8 -- he had a line on a television series. However, he did not act again until after high school. He was offered a role in the NZ soap opera Shortland St. (1992) as he was preparing to attend Victoria University. After appearing on the series for the 1993-1994 season, he attended the university for one year, then left to pursue his acting career. Over the next few years, he landed several theater roles in the Wellington area. Eventually, he moved to Auckland, where a number of guest roles in NZ television followed. One of his first roles was that of a heroin addict in the drama series Shark in the Park (1989). He was in a movie as well, entitled Once in Chunuck Bay (aka Chunuk Bair (1992)). Other television roles followed, including a guest-starring role in the series White Fang (1993). Karl's biggest roles include Éomer in the Lord of the Rings trilogy, as well as Dr. Leonard "Bones" McCoy in Star Trek (2009), William Cooper in RED (2010) and Judge Dredd in Dredd (2012).